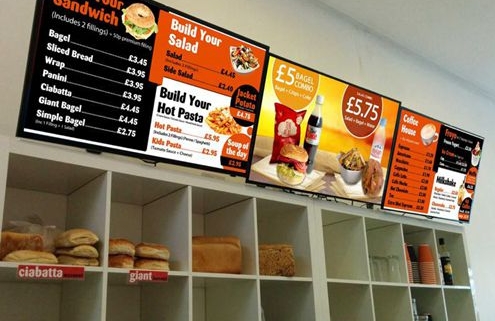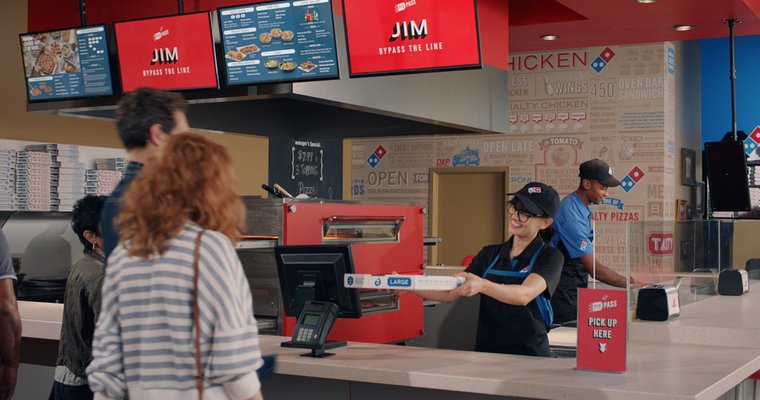 Many places have introduced the high brightness lcd display with the  technology to allow customers who order online to skip the line. When customers arrive in the store, they can check the Tracker or order confirmation page, then the high brightness lcd digital menu board will greet the customer by name and the employees will hand them their pizzas, according to a press release.And Fengshi HD-E Series 700nit slim displays expand content-sharing possibilities and deliver clear and intriguing messaging for businesses in semi-outdoor and indoor environments.The displays reinforced design ensures continuous visibility and tolerance against intense lighting exposure, while convenient all-in-one management reduces operational burden.
The overall goal is to cut out the line for customers who order online or on the app and to "roll out the red carpet" for them, according to the release.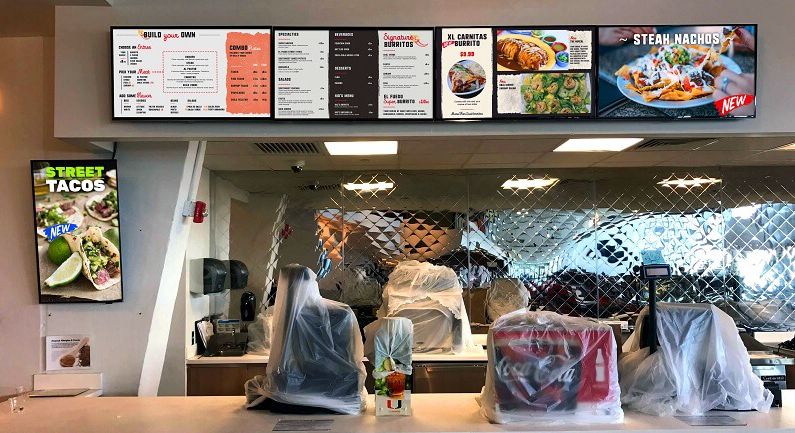 Provide uninterrupted visibility against natural and ambient lighting conditions with high brightness and against display blindness from polarized sunglasses with circular polarizing technology. Deliver content without disrupting the customer experience. A high-TNI panel prevents blackening of the screen from sunlight exposure and a fan-less design ensures minimal noise emission. With pivot mode, users can install the HD-E Series Displays in both a landscape or portrait orientation to suit environmental and usage needs.
And this digital menu signage has a variety of installation methods, you can choose wall mount or roof hanging, with VESA mounting holes reserved on the back to meet customer's customization needs.
We know that carryout customers value speed and simplicity, and that is exactly what they'll receive with the technology.Gone are the days of waiting for your carryout order — now when customers arrive at the store, they'll be greeted by name on our digital signage and handed their order. It's the ultimate VIP carryout experience where customers don't have to be a regular customer to be treated like one.
https://cnnlcd.com/wp-content/uploads/2020/06/digital-Menu-board.jpg
400
495
administrator
https://cnnlcd.com/wp-content/uploads/2020/03/logo-1.png
administrator
2020-06-28 09:12:09
2020-06-28 09:12:09
Online ordering tech with high brightness lcd digital signage integration