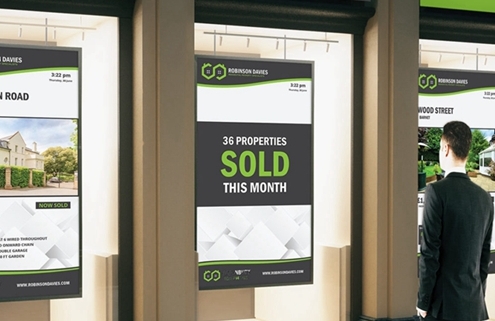 Why you should be considering Digital Signage for Real Estate
As more and more potential buyers turn to online property listings, it's important for your residential or commercial real estate firm to stay ahead of the curve. Buying a house is a decision that involves hours of research; yet houses remain 'personal' purchases, swayed by impulse and first impressions. With so many factors involved, and so much information and emotive imagery to convey, it's little surprise that successful estate agents are employing the power of digital signage to boost their sales and customer interactions significantly. While real estate listing websites offer mobile and home browsing, organising and presenting information in an audience friendly manner is what digital signage excels at. Digital Signage for Real Estate allows you to mimic the online search, right in your office or storefront window by showing hundreds of property listings across any given display simultaneously.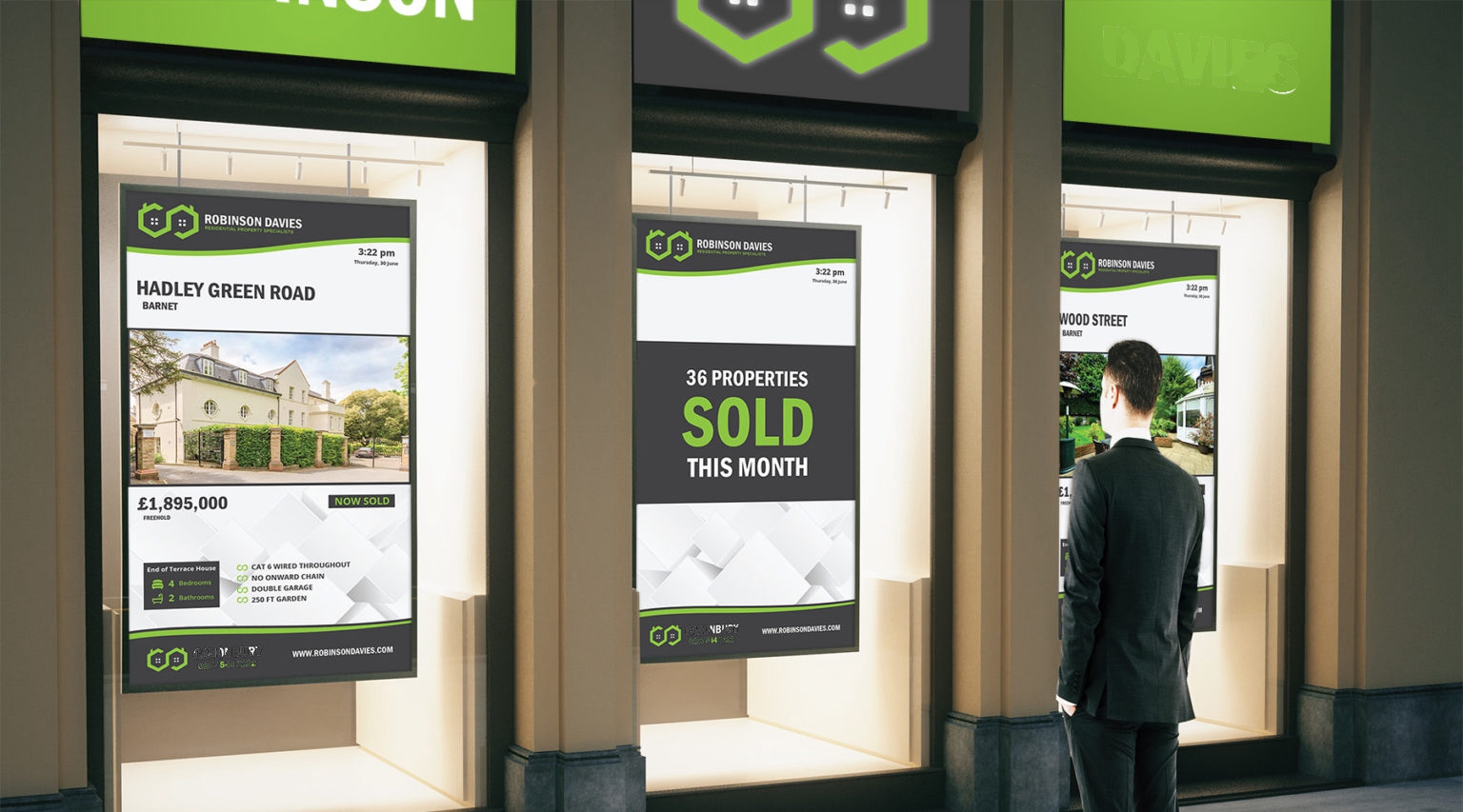 What your Real Estate Agency can achieve with High Brightness LCD Display Digital Signage Solutions
Create Better & More Accurate Listings
Showcase a wider range of listings in an easy to read format and keep your properties up to date with instantenous content management.
Engage with Virtual Home Tours
Take the open house one step further and bring viewers inside the home without leaving your office window.
Introduce your Agents
Trustworthiness is crucial for a major purchase like a house. Use screens to introduce clients to your agents and assure them they've come to the right place.
Share Customer Success Stories
Make potential buyers more comfortable by sharing success stories of previous customers with your agency.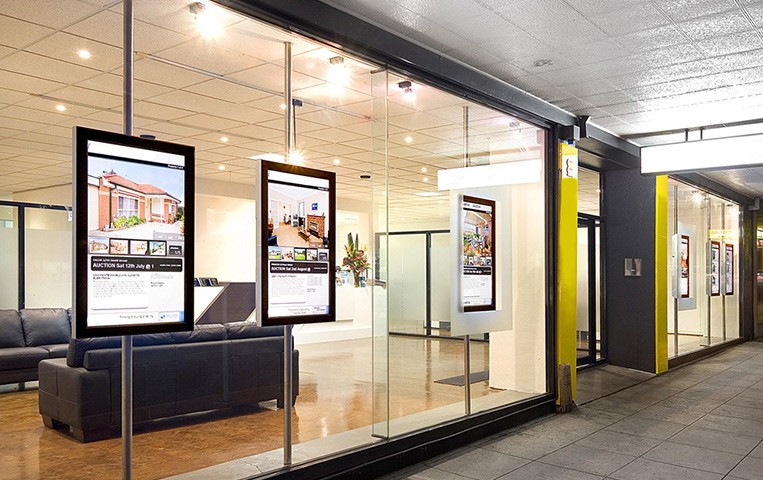 Target Specific Audiences
Launch simultaneous dynamic content streams with videos, pictures, infographics, metrics, and slogans. This helps you to deliver different sets of content to different target groups.
Share Open House and Event Schedules
Share live schedule data for your customers with the content management systems available on digital display solutions.
Showcase Neighbourhood Profiles & Trends
Share the local trends, points of interest, demographics and events in any location. Show your clients how locals live in the area and let them imagine their future life in the neighbourhood.
Sell ad Space to Partners
Unused screen space can be used to display advertisements from your agency's partners, providing another stream of income.
Keep your business at the centre of attention with a Digital and Interactive Display solution
Contact your local representative to discuss how digital display can help grow your business today.
https://cnnlcd.com/wp-content/uploads/2020/07/Digital-Signage-1.jpg
400
495
administrator
https://cnnlcd.com/wp-content/uploads/2020/03/logo-1.png
administrator
2020-07-04 00:55:28
2020-07-04 00:56:56
Digital signage for real estate: creating a powerful visual impact