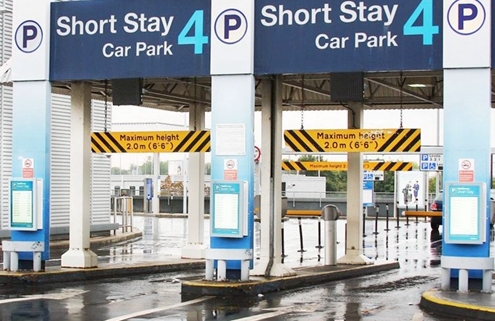 The global digital signage market is anticipated to grow to $31.71 billion by 2025. This positive forecast was issued by researchandmarkets.com. Despite the fact that every year industry rapidly grows, there are still some ambiguities. To understand the purpose and the benefits of outdoor digital signs we have to understand what LCD displays actually are.
Understanding outdoor LCD signage
Outdoor digital sign is a communication platform with target audience, placed in public areas. In its basic, digital kiosk is a messaging tool. It can be upgraded with number of add-ons (such as touch screen, Wi-Fi, payment terminal, audience measurement tools etc.). With add-ons one-way communication could be upgraded to expand audience experience.
With acknowledgment of this simple explanation, we can identify two general purposes of LCD signage:
1.Generating revenues due to promotion of services and sales of advertising
2.Enhancing passersby experience with valuable information (info points, wayfinding systems…)
Where is the real value?
These two points are not exclusive. On the contrary, they complement each other. And this is the true value of LCD kiosks: The complementation of enhancing passersby experience and generating revenues.
Enhancing passersby / customers experience is important benefit. Basically, LCD kiosks can improve passersby experience with:
Share of relevant information (wayfinding, guidance, transport schedules…)
Entertainment at the spot (reducing waiting anxiety…)
Creation of ambient (With specific design of the units)
Digital kiosks are much more than just advertising screens in public places. This is important to consider before any project. Not only because it is a good selling point to get the best location, but because passersby are fed up with advertisement and the concept of "display blindness" is real!
ROI is important!
ROI calculations are extremely important as outdoor digital displays present investment good. To get more from LCD display systems it's a necessity to customize the systems and give the public something new (with design of the units and with functionality). We at Infinitus are aware of this necessity. Our outdoor LCD signs are fully customizable. In addition to the standard add-ons, we can integrate preferred electronics into existing systems or creating a product from scratch.
https://cnnlcd.com/wp-content/uploads/2020/07/1-16062Q0401B63.jpg
400
495
administrator
https://cnnlcd.com/wp-content/uploads/2020/03/logo-1.png
administrator
2020-07-20 01:52:31
2020-07-20 02:00:11
Where is the hidden value of outdoor digital signs?